Littlestown Area Municipal Band

Conductor
Ben Messinger
(717)359-4556


L.A.M.B. Concerts:
The Littlestown Area Municipal Band,
under the direction of Ben Messinger,
will present a concert on
Sun., May 16, 2021 beginning at 2 PM
at Crouse Park in Littlestown, PA.
(There is NO inclement weather location so if it is raining
or if the high temperature of the day is less than 60 degrees
or more than 90 degrees the concert will be cancelled.)
A free will offering will be accepted and
audience should bring lawn chairs for seating.
____________________________________
5/16/21 Concert Program
Military Escort
Moon River
The Thunderer
Tea for Two
Washington Post
Anytime
Bravura
Cruising Down the River
El Capitan
You're Just In Love
Heat Wave
Blue Tango
Olympic Spirit
Americans We
United States Armed Forces Salute
Stars and Stripes
God Bless America
__________________________________
Fall 2019 Concert
Another great concert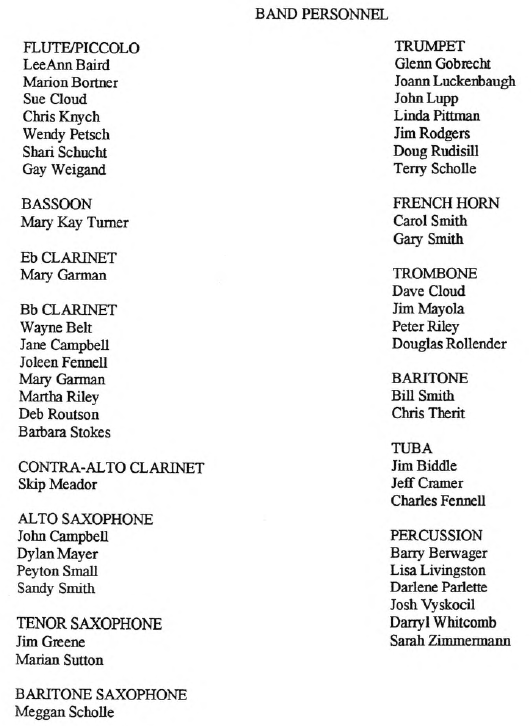 ----------------------------------------------
Video of the 2017 Christmas Concert
.....Video of the 2017 Fall Concert
Thanks to Schoen Altland for letting us share his videos of the 2 concerts
.......
.
......................