Littlestown Area Municipal Band

Conductor
Ben Messinger
(717)359-4556


L.A.M.B. Concerts:
The Littlestown Area Municipal Band,
under the direction of Ben Messinger
Sun. Nov. 26 6-8 tentative rehearsal
Sat. Dec. 2 6-8 tentative dress rehearsal
Sun. Dec. 3 3PM Tentative Christmas Concert (arrive @2:15)
All rehearsals, Fall/Christmas concerts (except Nov. 4) will be held at St. Paul's Lutheran Church
(53 West King St., Littlestown)
Dress for the Fall concert is black and white. (For Christmas Concert(s) you may wear Christmas attire.)
Please bring a music stand with you, if possible.
Check out the website. http://www.littlestownareamunicipalband.com
Thank you for your continued support,
Ben Messinger benmessinger@comcast.net
63 James Ave. cell phone (717)329-4803
Littlestown, PA 17340
(717)359-4556
____________________________________
__________________________________
Fall 2019 Concert
Another great concert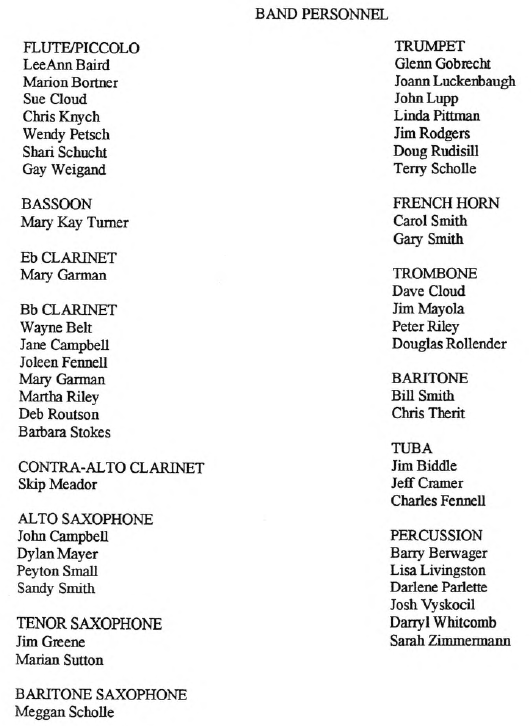 ----------------------------------------------
Video of the 2017 Christmas Concert
.....Video of the 2017 Fall Concert
Thanks to Schoen Altland for letting us share his videos of the 2 concerts
.......
.
......................